Back in September Groupon had a deal for Shutterfly...a 20 page 8x8 photobook for $10. Nice deal. So I bought one. I'm making Everly this book...called the ABC's of You--designed by Jessica Sprague.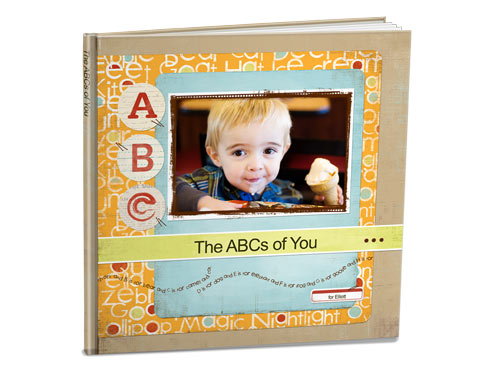 It'll be Everly's Christmas gift, maybe her only one--except for a few small things in her stocking. I think a 6 month old baby who has tons of clothes already, is perfectly content with her few toys, and has a growing library...doesn't really need much in the way of presents.
But it'll be good to wrap something and put it under the tree so on Christmas morning we can take a picture of me helping her open it. :) And then she'll proceed to eat the wrapping paper and ignore the book, right?
So I'm brainstorming which photos to use now...M is for Mommy....B is for Bubbles...W is for Waking Up...I'll be hard at work to get it ordered soon.
How bout you guys? Have you started buying/making your Christmas presents?