Right now we're more in window shopping mode than real shopping mode, but I have to say that if I were in the market for furniture/housewares I'd be checking Urban Outfitters.

I feel like I'm a little late to the party here and everyone else already knew about them, but still I must say I'm excited by what I find.

I find the older I get, the more defined my taste becomes. So the fact that we haven't had money to buy real (i.e. made to last and not made as cheaply as possible) furniture yet is actually a perk. It gives me time to figure out what I like.

And if I could buy some new things today, from Urban Outfitters, here are a few I love:

This rocking chair: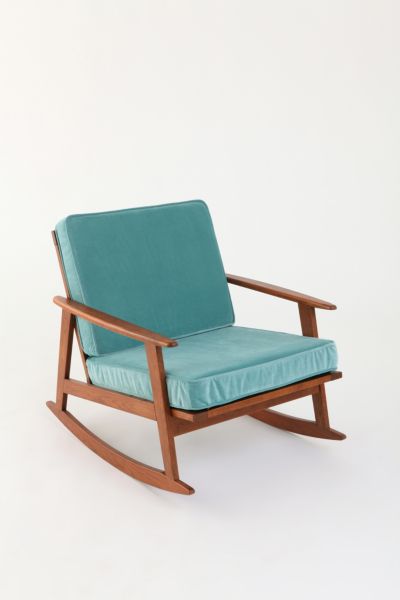 I really like Mid-century furniture (the wood stuff, not the plasticy space agey stuff). And I love the clean lines on
this sofa
That's all a bit masculine so I'll also share that I love this
ruffly curtain
(though the color's a bit out there for me):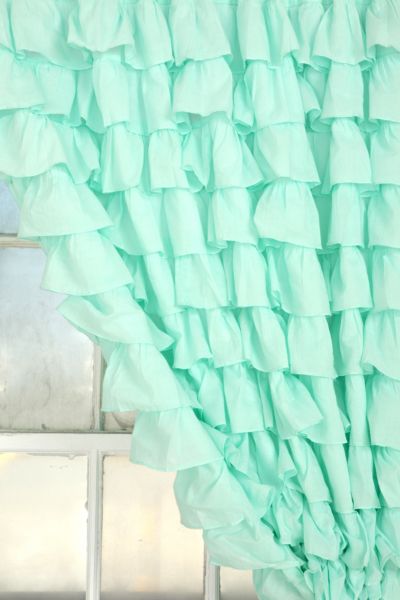 And this
polka dot shower curtain
is on
clearance
for $25. If I wasn't so committed to getting out of debt I'd buy it right now. Too bad my birthday is 11 months away so I have no pending reasons to buy it for myself. Everly's birthday is in June...but I'm guessing there's no way to pass off a shower curtain as a legitimate gift for a 1 year old....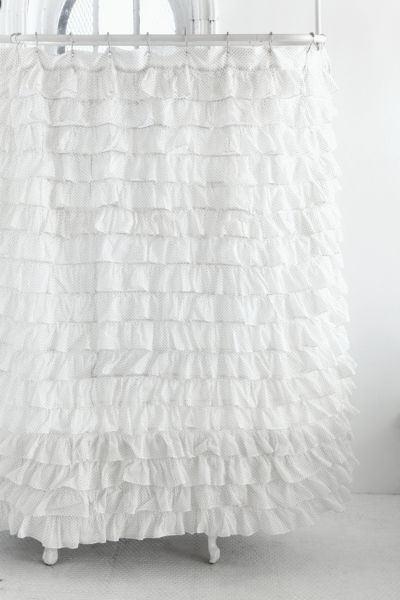 I'm not sure if it's appropriate to mix a love of ruffles with clean-lined mid century pieces, but that's what I like. For better or for worse my sense of style is becoming more defined--which seems to make me more picky but also, hopefully, means I'll be prepared to make wise purchasing decisions and not have buyers remorse when I finally shell out hundreds of dollars for a sectional, you know? I guess we'll see...luckily my budget currently prevents me from buying sofas and experiencing buyer's remorse, lucky me :)
How bout you? Do you have a defined sense of style or do you find it hard to pinpoint exactly what you like? Or do you not even browse or daydream of such things because you know that you'll be shopping yard sales and ikea for the forseeable future?